Win for patient safety: FDA no longer hiding harmful medical device reports
The FDA's Alternative Summary Reporting Program allowed inefficient reporting of injuries and deaths caused by medical device malfunction, and hid decades worth of important device data from doctors and the public.
---
Recently, I wrote an article outlining issues with the FDA's medical device approval pathway and how some devices are being implanted in humans despite a lack of prior testing. Unsurprisingly, some devices malfunction and can cause serious harm or even death in patients. The FDA maintains a database called MAUDE (Manufacturer and User Facility Device Experience) which compiles reports and statistics on medical device-associated deaths, serious injuries, and malfunctions. Physicians, scientists, and the public use this database to research devices and stay informed about device failures, limitations, and recalls. Kaiser Health Network (KHN) recently published a story about the FDA's Alternative Summary Reporting lists which grant device manufacturers the ability to hide reports from public and physician scrutiny. Why would the FDA conceal such critical data?
The Alternative Summary Reporting Program began two decades ago with the goal of reducing paperwork for FDA analysts. The FDA employed about 15 analysts to review thousands of device injury reports each month, and the burden was overwhelming. The Alternative Summary Reporting Program granted exemptions to full-length device complication reports for specific medical devices. Instead, manufacturers would send spreadsheets of injury or malfunctions data each quarter, half-year, or year thus reducing the redundant work of FDA analysts. When the program began, the exempted device list was published publicly.
Since 2016, more than 1.1 million incidents have been documented in non-public Alternative Summary Reports, remaining hidden within the FDA and separate from MAUDE. In other words,
"the FDA has built and expanded a vast and hidden repository of reports on device related injuries and malfunctions. Doctors relying just on public reports – and unaware that many incidents may be omitted – can easily reach the wrong conclusion about the safety record of a particular device."
The list of exempted devices is now long, remains unknown (FDA declined to provide the list), and includes risky or controversial products including pelvic mesh, intra-aortic balloon pumps, leadless pacemakers, mechanical heart valves, and implantable defibrillators. In addition, these alternative reports often require significantly less detail than more thorough reporting techniques. For example, a manufacturer filed a single injury report that consisted of 1,175 distinct descriptions of patient injuries caused by one device. Single alternative reports have contained up to 297 deaths or 1,800 injuries, and in 2017 eight different mesh manufacturers filed approximately 12,000 injury instances through alternative reports. Such reports often go overlooked by the FDA, are not a part of the MAUDE system, and offer patients very few answers.
Kaiser Health Network reported finding more than 480,000 total injuries and malfunctions reported through alternative summaries in 2017 alone. KHN also discovered other opaque pathways for reporting patient deaths related to device malfunction and injuries brought forth during class-action lawsuits. More than 1 million reports of harm and malfunction, spanning more than 15 years, are accessible only to the FDA. KHN interviewed the 2017 FDA deputy commissioner and other medical device subject experts and consultants – none had ever heard of the Alternative Summary Reporting Program.
Kaiser Health Network acquired this information by submitting a Freedom of Information Act request, but was denied some information and told other information would take up to 24 months to provide. KHN interviewed one physician who stated, "I don't want to sound overdramatic here, but it seemed like a cover-up." For instance, in 2013 the FDA issued an exemption to the makers of the da Vinci Surgical Robot months after John's Hopkins pointed out a notably small number of injury reports. KHN also interviewed a professor at UVA who is working with MAUDE data to create real-time software pinpointing potential errors before they occur. She was not aware of the Alternative Summary Reporting and was noticeably frustrated when informed of MAUDE's lack of data.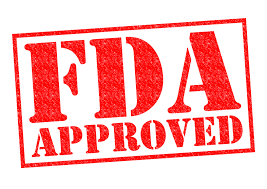 There is good news! Since KHN published their report in March there has been considerable ire from both physicians and the public. Last month, June 2019, the FDA announced intentions to update the Medical Device Reporting Program including ending the Alternative Summary Reporting Program. The FDA published alternative summary data submitted between 1999 and 2019 and has plans to update MAUDE to become more available and user friendly for physician and public research.
These changes should impact manufacturers by placing a greater burden on properly reporting malfunctions, injuries, and deaths thus making crucial information available to healthcare providers. It will take time to correct a system that has been labeled as "haphazard", "flawed oversight", and "bent toward industry rather than protection of public health." Will the FDA's sudden push for transparency and standardized reporting affect previously exempt devices such as the da Vinci Robot, and shed light on other devices that need to be removed from the market? Stay tuned!
---
Relatable Healthcare's proprietary software platform provides actionable business intelligence for medical devices. Our recent multi-facility study identified significant opportunities for alignment between medical device companies, surgeons, ASCs and their management companies. The Relatable software assists with data standardization, analytics, and insight cultivation to drive the highest quality care at the lowest possible cost in every healthcare facility.
If you are curious about Relatable, let us know through the contact button below. We'll set up a time to talk and show you a demo.