Advisor Spotlight: Joel Wishkovsky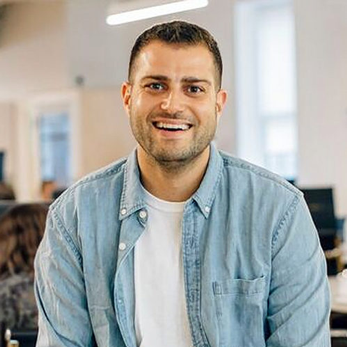 In this week's Advisor Spotlight, Relatable Healthcare would like to introduce Joel Wishkovsky.
Joel is an innovative entrepreneur, investor, and startup advisor. He is a leading voice in digital health and telemedicine. He is obsessed with democratizing access to healthcare, making it more convenient and accessible with technology.
He is the Founder and CEO of Simple Contacts (a Simple Health company) a refill service for contact lenses that allows patients to avoid unnecessary visits to the optometrist's office. Previously he founded Sols Systems, a pioneer in 3D printing of medical devices, and was instrumental in launching Smart Vision Labs, a smartphone based medical device.
Previously Joel was part of General Electric's prestigious IT leadership program (IMLP) and its financial and operational auditing program (Corporate Audit Staff). During his time there he lead large scale IT implementations and performed operational and financial audits of GE businesses with a focus on acquisition integrations.
Why Joel is excited to serve as an advisor to Relatable Healthcare:
"The massive inefficiencies in the supply chain for medical devices is a large contributor to how costly healthcare has become. Relatable's technology can have a huge impact!"