Advisor Spotlight: Afua Branoah Banful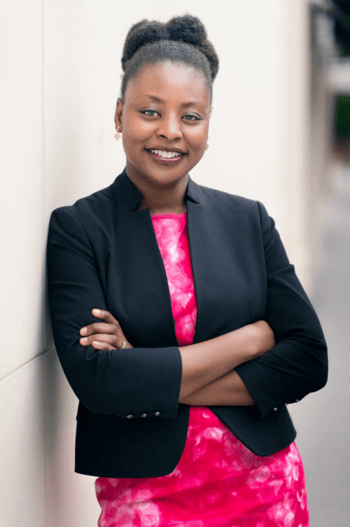 In this week's Advisor Spotlight, Relatable Healthcare would like to introduce Afua Branoah Banful.
Afua is a strategist and nationally-known expert on issues facing the healthcare industry. She has more than a decade of experience across healthcare strategy and management consulting supporting organizations to address complex people, technology and process challenges. She is currently Founder, President of Sound Health Advisory, LLC (Washington DC) which supports healthcare provider organizations, and healthcare IT and services solution vendors with go-to-market strategy, new product strategy and research.
Previously, she was a Managing Director in Corporate Strategy at the Advisory Board Company (acquired by Optum in 2017), in Washington DC. In that role, she led the product development and launch of health IT solutions focused on solving delivery transformation challenges of healthcare provider organizations under value based care.
Before joining the Advisory Board Company, Afua was a management consultant with McKinsey and Company where she focused on healthcare front line operations improvements using lean principles, service delivery diagnostics, and thoughtful change management approaches
Why Afua is excited to serve as an advisor to Relatable Healthcare:
I was immediately drawn to the elegance and the simplicity of Relatable's purpose- a common language for describing products, enabling intelligent comparison shopping and frictionless purchasing. This is something we take for granted in every other significant purchasing interaction in our lives, but it had somehow eluded healthcare till now. I see Relatable as balancing out that information asymmetry between suppliers and purchasers which hurts all of us and no doubt contributes mightily to the waste and harm in healthcare today.
To me Relatable's capabilities is not simply a supply chain solution - it is foundational for achieving the healthcare quadruple aim. Patients receive better care from highest value products, costs are reduced through purchasers equipped with information and analytics, clinicians and staff benefit from eliminated manual processes in contracting and purchasing, and population health can benefit from repurposing of otherwise wasted healthcare dollars.
I am really excited to help the Relatable team to see their capabilities, become the norm in healthcare.