Relatable Launches Inaugural Physician Advisory Board
The physicians, each widely published with significant academic and research experience, will take on the duties of keeping Relatable's leadership informed on physician perspectives of big data's utility in healthcare.
Relatable Healthcare, a venture-backed business intelligence technology platform for surgeons and medical device manufacturers based in Nashville, has created a clinical brain trust that includes Dr. Rajiv Sethi of Virginia Mason Franciscan Health in Seattle, Dr. Han Jo Kim of Hospital for Special Surgery in New York, and Dr. Robert Eastlack of Scripps in San Diego.
Noting Relatable's provider-focused analytics solutions, Dr. Kim writes, "Relatable's ability to take vast amounts of data and make sense of it on a clinical and operational level is what excites me about the company now and in the future as the execution of high-value care becomes increasingly important."
A foundational piece of Relatable's solutions is a knowledge base of detailed and comparative information on implants and supplies. One of the biggest opportunities Dr. Sethi sees is the ability for Relatable to "bridge the information gap" between specialized surgeons and those they work with (staff and device sales personnel attending surgeries), "increasing awareness not only of cost drivers but also options to improve."
Dr. Eastlack, alternatively, is looking further out to an era of greater supplier accountability and transparency: "Relatable has the potential to be the standard in tracking real-world outcome data and its association with the utilization of specific medical devices/implants - it's only a matter of time before that happens here in the US, and allows for more cost-effective resource use."
Below are biographies of the three surgeon-leaders: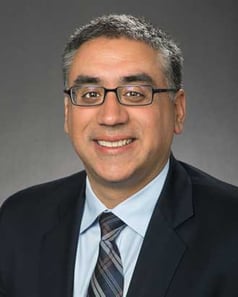 Rajiv K. Sethi, MD @ Virginia Mason Franciscan Health
Dr. Sethi is the Chair of the Center for Neurosciences and Spine, Medical Director of Health Economics, and the Director of the Complex Spine Surgery Fellowship at Virginia Mason Franciscan Health in Seattle, WA. He is Clinical Professor of health services research in the Department of Health Services at the University of Washington in Seattle. He has served on the board of the Scoliosis Research Society and has published 47 peer-reviewed manuscripts and book chapters about spinal conditions and treatment since 2014. Most recently, Dr. Sethi co-published Value-Based Approaches to Spine Care. He has served as a visiting professor or keynote speaker at many major American academic medical centers and abroad in 31 countries.
Fellowship: UCSF
Residency: Harvard / Massachusetts General Hospital
Medical School: Harvard Medical School
Interests

: Complex Spine, Algorithmic Approaches to Safety, Value-Based Care, Lean Methodology, Health Economics, Time-Driven Activity-Based Costing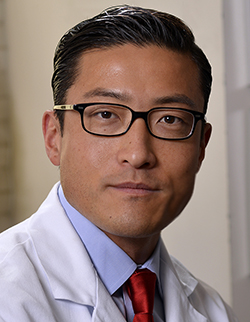 Han Jo Kim, MD @ Hospital for Special Surgery (HSS)
Dr. Kim is the Director of the Spine Fellowship at Hospital for Special Surgery in New York City and has authored more than 200 peer-reviewed scientific articles and more than 35 book chapters, including his own textbook which he co-authored with Dr. K. Daniel Riew on cervical spine surgery titled The Riew-Kim Manual for Cervical Spine Surgery.
Fellowship: Washington University, Barnes Jewish Hospital
Residency: Hospital for Special Surgery (HSS)
Medical School: Columbia University College of Physicians and Surgeons
Interests: Cervical and Scoliosis Spine Surgery,

Enhanced Recovery Pathways in Spine Surgery, Value-Driven Spine Surgical Solutions, Innovations in Objective Outcome Measurement Strategies,

Volunteer Surgeon at FOCOS in Ghana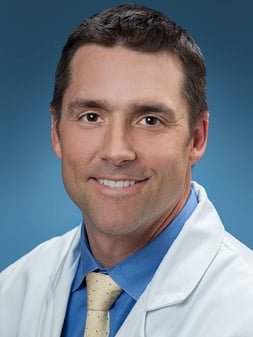 Robert Eastlack, MD @ Scripps Clinic
Dr. Eastlack is Head of the Division of Spine Surgery at Scripps Clinic, Director of Clinical Research, and Co-Director for the Spine Fellowship Training Program at Scripps Clinic and the San Diego Spine Foundation in San Diego, CA. He is President of the San Diego Orthopaedic Society, and a member of the International Spine Study Group, focused on adult deformity and minimally invasive research in spine surgery. Dr. Eastlack has published over 100 articles and over 175 studies/abstracts, in addition to contributing chapters to 11 books.

Fellowship: Mayo Clinic
Residency: UCSD
Medical School: Baylor College of Medicine
Interests: Complex Deformity Surgery, Cervical Reconstruction, Minimally Invasive Surgery