Our Nashville Community: Safe Haven Family Shelter
This week, Relatable would like to highlight Safe Haven Family Shelter; an outstanding organization in our hometown that has been selflessly serving Nashville's homeless families for more than 30 years.
Driven by the belief that parents and children must be kept together in order to ensure security, success, and self-sufficiency, Safe Haven Shelter and Nashville Family Shelter merged in 2003 to create Safe Haven Family Shelter.
Safe Haven Family Shelter is a leader in proactive programs, evidence-based practices, and trauma-informed care necessary to educate and advocate for empowerment and eventual stability of Nashville's homeless population. Safe Haven prioritizes family unity; as they are the only shelter-to-housing program in Middle Tennessee to accept the entire homeless family, keeping children with parents underneath the same roof. Save Haven provides the opportunity and structure needed for each family to succeed.
Recently, the Relatable Healthcare team partnered with friends from UBS to provide a Sunday dinner to Safe Haven families in need. It was a special opportunity for our team to gather, contribute to the community, and enjoy a warm meal with those who need it most.
If you would like to learn more about Safe Haven Family Shelter and ways you can help, click here.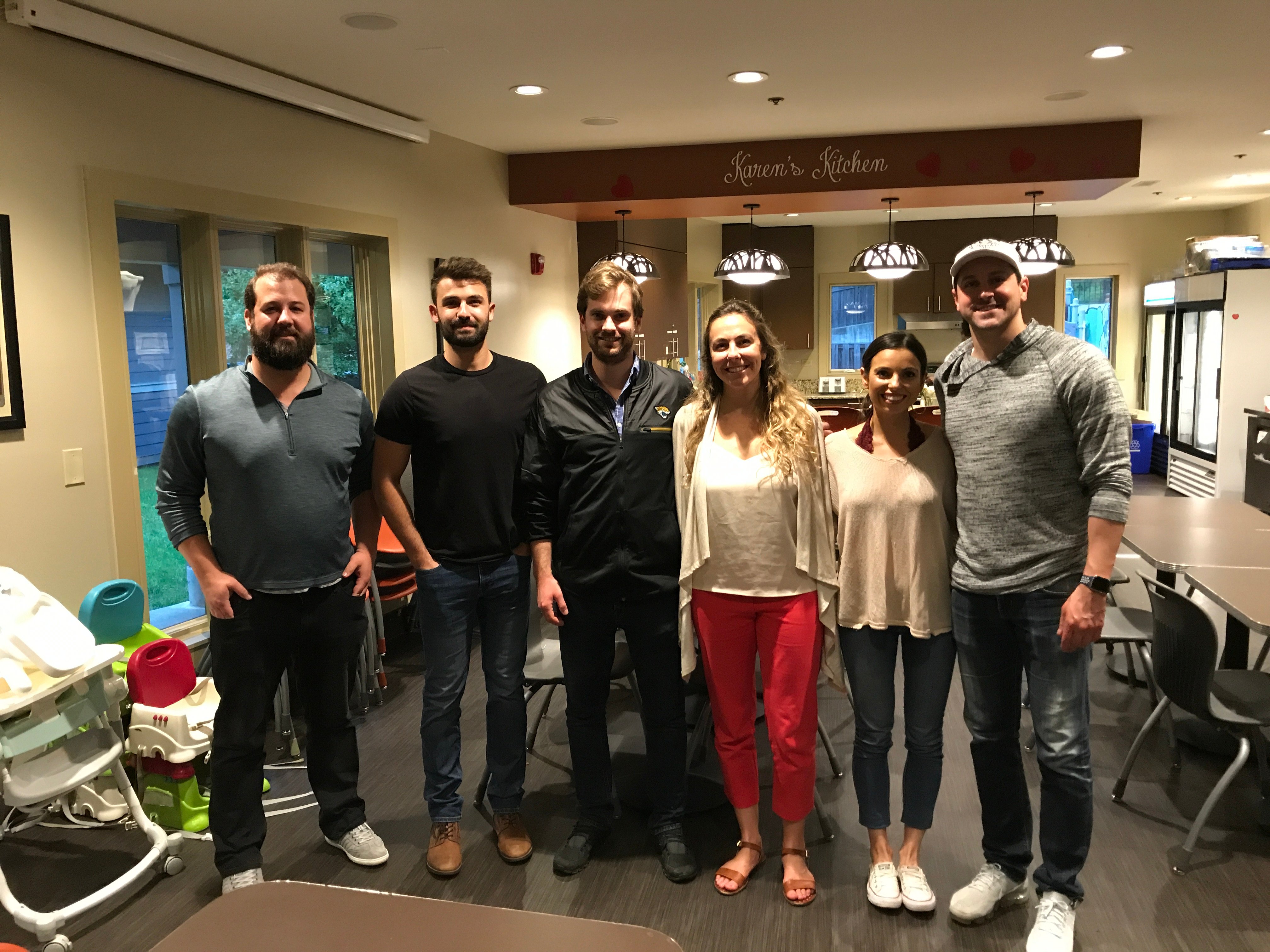 ---
Relatable Healthcare's proprietary software platform provides actionable business intelligence for medical devices. Our most recent multi-facility study identified significant opportunities for alignment between medical device companies, surgeons, ASCs, and ASC management companies. The Relatable software assists with data standardization, analytics, and insight cultivation to drive the highest quality care at the lowest possible cost in every healthcare facility.
If you are curious about Relatable, let us know through the contact form below. We'll set up a time to talk and show you a demo.