I need help converting surgeons away from high cost arthroscopy implants and supplies!
We often hear this from ASC administrators who are attempting to manage costs and align with changing reimbursements for shoulder, knee, and hip arthroscopy procedures. Understanding thousands of medical device products, driving change, and navigating surgeon brand loyalty is overwhelming. Administrators are tasked with effectively communicating both clinical and economic values of any and all arthroscopy products.
The Journal of Shoulder Elbow Surgery recently published a study that conducted a very insightful survey assessing surgeons' cost awareness of rotator cuff repairs. 345 members of the American Shoulder and Elbow Surgeons and Arthroscopy Association of North America were consulted with results suggesting:
71% of surgeons are cost-conscious.
63% of surgeons are willing to switch suture anchor brands to reduce costs.

Surgeons are incentivized by productivity and shared-profit pay scales.

This study concluded that a better understanding of implant costs and aligned incentives have the greatest likelihood of helping reduce health care expenditures.
---
Relatable Healthcare's mission is to address the lack of organized information on medical devices today by providing structure to product information. Our business intelligence software for health systems provides a simple platform to access meaningful product information and arrange product insights. We also deliver a simple, repeatable process to automate consistent and objective product cross-references. Relatable gives knowledgeable administrators the power to target high costs, drive discussion, and motivate behavioral change.
A screenshot of Relatable's ALTA Report focusing on procedure costs by physician: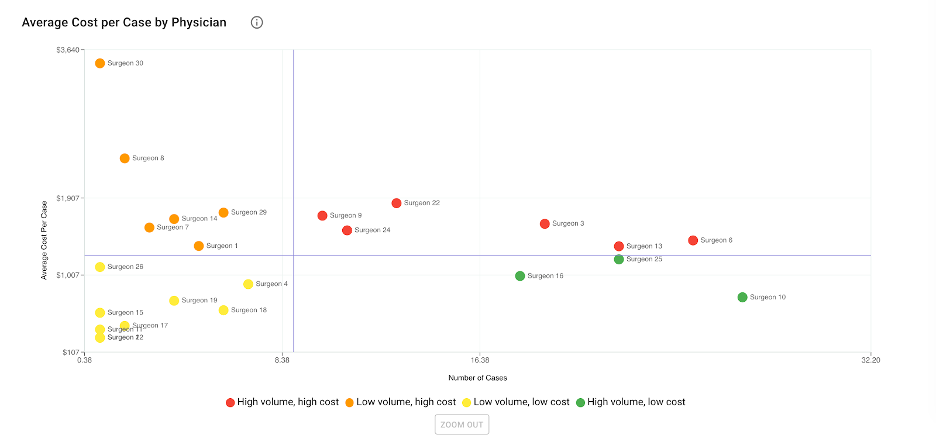 Do surgeon habits, peer comparisons, and usage insights influence cost outliers?
Does surgeon access and awareness of costs drive change and supplier pricing negotiations?
Would accurate product comparisons and benchmarking be useful?
If you struggle with the above questions, we can help.
Relatable's Product Comparison Table, highlighting differences in red: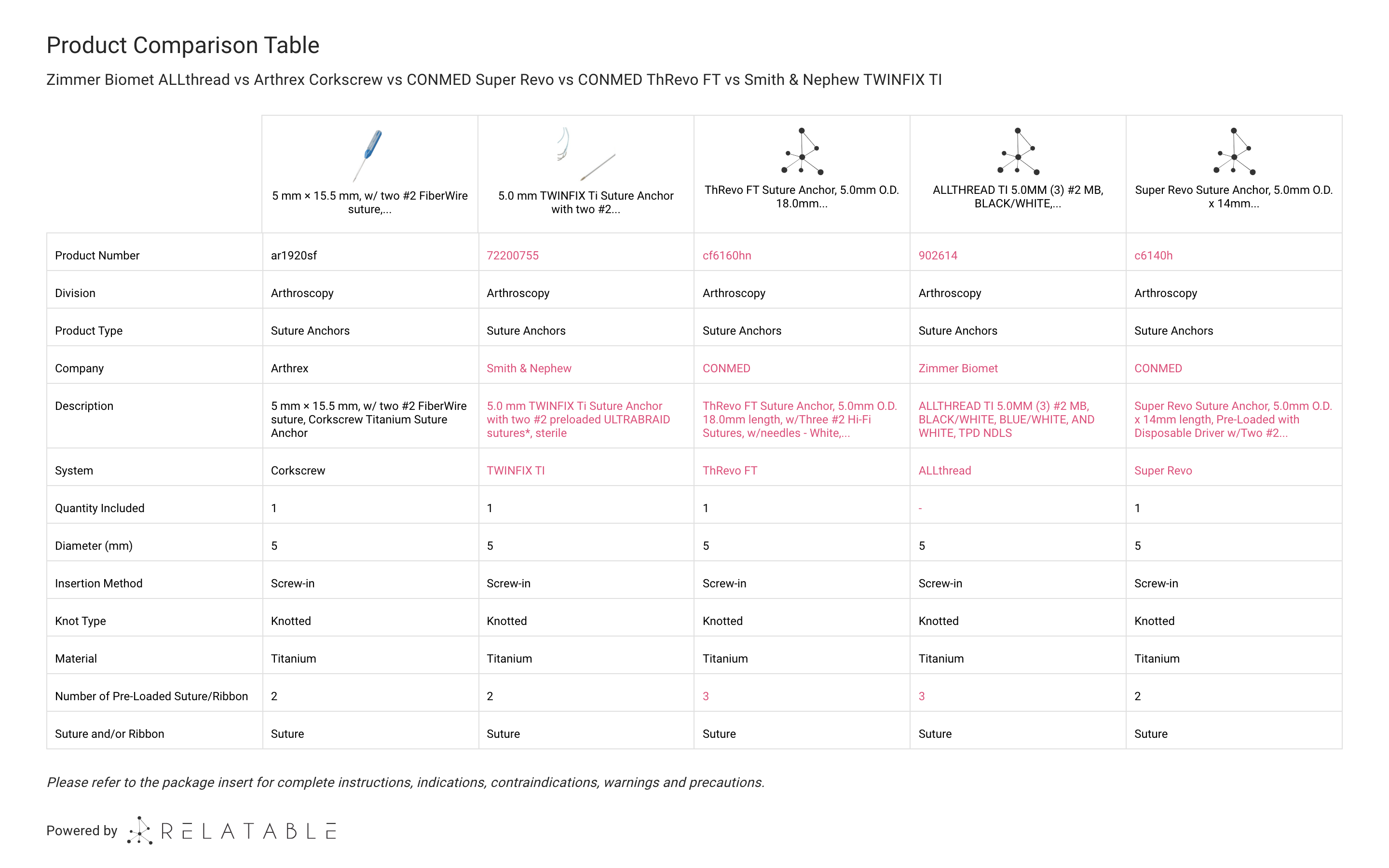 Relatable is unique. It was built to tackle endless medical device information, the lack of alternative implant exposure, and the resulting sky-high healthcare costs.
If you are curious about Relatable, let us know through the contact button below. We'll set up a time to talk and show you a demo.