If you haven't already heard, Relatable Healthcare just introduced its latest round of software updates. Headlining this round is the brand-new Physician Dashboard.
---
Physician Dashboards differ from the traditional Relatable experience (tailored to administrators, facilities, and management companies), by offering a stream-lined user experience dedicated to providing critical data to each individual surgeon.
Using a unique login, a surgeon can easily track various data over a specified time period, including (but not limited to):
Tables
Total Unique Cases
Average Products Per Case
Average Cost Per Case
Total Products & Total Unique Products
Average Cost Per Product
Total Spend By Product
Graphs & Charts
Average Cost Per Case By Physician (Facility-wide comparison)
Average Products Per Case By Physician (Facility-wide comparison)
Average Cost Per Product By Manufacturer
Total Spend By Manufacturer & Portion of Total Spend
Average Cost Per Case Timeseries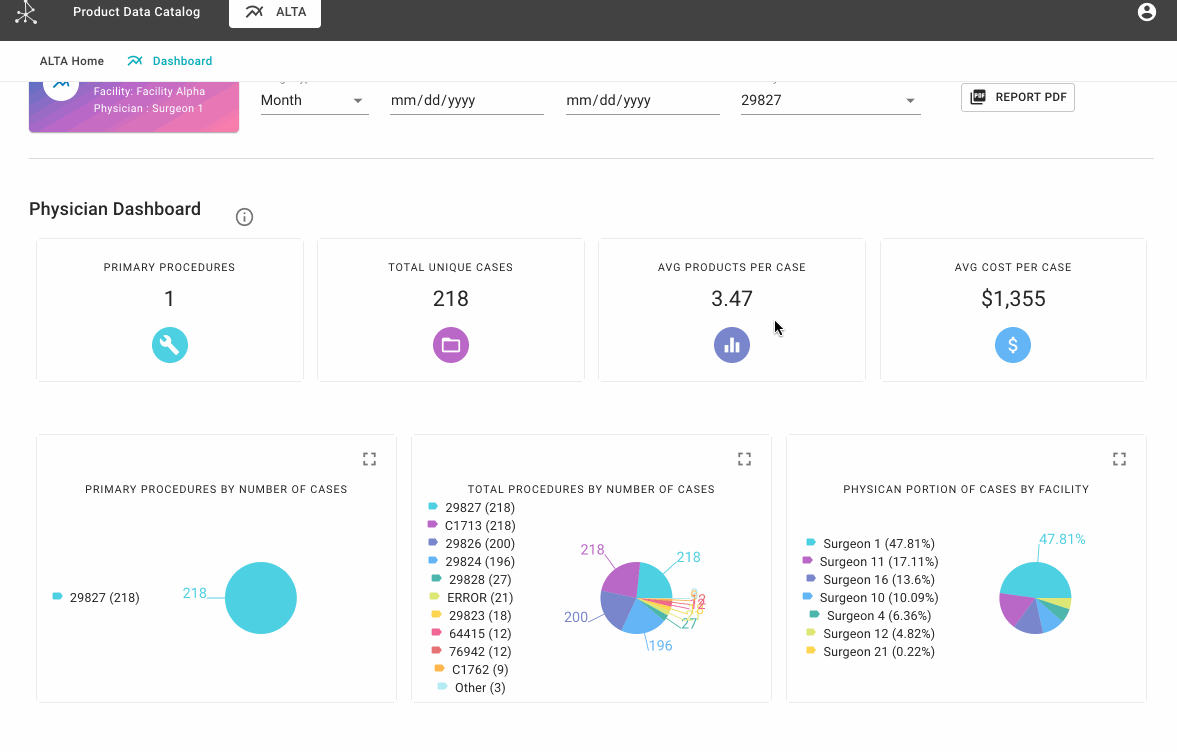 GIF 1: The Relatable Healthcare Physician Dashboard.
The Dashboard can be further customized to include additional relevant data for a surgeon or facility. This latest update by Relatable offers surgeons, leaders, and PPI decision makers the ability to conveniently track how their decisions are affecting facility finances. Such newfound transparency impacts cost-savings momentum, driving continuous feedback and awareness of medical device pricing. The Physician Dashboard partnered with Relatable's software for administrators, healthcare organizations, and management companies delivers the data intelligence and confidence to identify, track, and tackle PPI and supply savings initiatives.
If you are interested in learning more about how we are helping organizations utilize transparent medical device data and achieve financial goals, please don't hesitate to check out our website, read more on our blog, or contact the Relatable Team directly.